Budapest is a city that offers something for everyone. Whether you're looking to indulge in delicious food, explore rich history and culture or seek out adrenaline-pumping activities, this city has it all. And the best part? You can do it all without breaking the bank! Here are some of our favorite budget-friendly things to do in Budapest:
1. Explore the Budapest Food Scene: A Culinary Adventure
Budapest has an incredible food scene with plenty of options for every taste bud. From traditional Hungarian cuisine like goulash and paprika chicken to international fare like Italian pizza and French croissants, there's something for everyone. Some must-try dishes include langos (a fried pastry filled with cheese and sour cream), chimney cake (a sweet spiral dessert) and Unicum (a herbal liqueur). For those on a tight budget, head to one of the many street food markets where you can grab a bite for just a few dollars.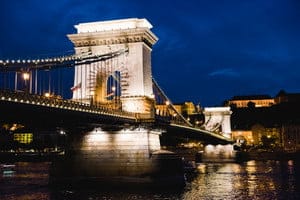 2. Discovering the Rich History and Culture of Budapest
Budapest is steeped in history and culture, making it a fascinating destination for anyone interested in learning more about the city's past. Start your cultural exploration at the Hungarian National Museum, which houses an extensive collection of artifacts and exhibits detailing the country's rich history. Other must-see attractions include Buda Castle, St. Stephen's Basilica and the Széchenyi Thermal Bath. Be sure to take a stroll along the Danube River to see the iconic Parliament Building lit up at night.
3. Outdoor Activities in Budapest for Adrenaline Junkies
If you're seeking adventure, Budapest won't disappoint. There are plenty of opportunities to get outside and enjoy nature while also getting your heart racing. Head to Margaret Island, located in the middle of the Danube River, for hiking trails, picnic areas and even a water park. Or try your hand at rock climbing at one of the city's indoor climbing gyms. For thrill-seekers, a ride on the famous Ferris wheel at the Városliget amusement park is not to be missed.
4. Affordable Accommodation Options in Budapest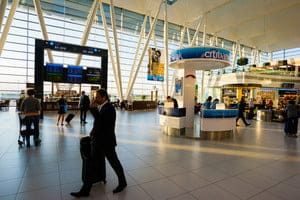 Finding affordable accommodations in Budapest isn't difficult. There are plenty of hostels and guesthouses available throughout the city, most of which offer clean rooms and friendly staff at reasonable prices. If you prefer a bit more luxury, consider staying at one of the many boutique hotels scattered around town. Just be sure to book ahead of time during peak season to ensure you get the best rates.
5. Budget-Friendly Transportation Tips for Getting Around Budapest
Getting around Budapest doesn't have to break the bank. Public transportation is both efficient and affordable, with buses, trams and metros running regularly throughout the day. A single ticket costs just $1 USD and is valid for any mode of public transportation for an hour. Alternatively, consider renting a bike or taking a walking tour to experience the city from a different perspective.