Albania is a beautiful country located in the Balkan Peninsula. With its stunning natural beauty and rich cultural heritage, it's no wonder why tourists flock here every year. If you're planning on visiting this amazing destination soon, then read on as we share with you some of the top attractions, activities, and budget tips that will help make your trip memorable!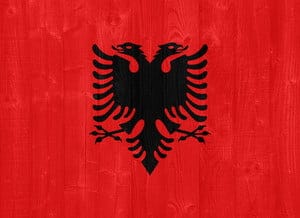 Introduction
Welcome to Albania! This country has so much to offer when it comes to culture, history, food, and nature. Whether you're looking for adventure or relaxation, there's something for everyone here. In this article, we'll give you an overview of what to expect during your travels through Albania. From must-see landmarks to off-the-beaten path gems, we've got you covered!
Places to See: Top Attractions in Albania
1. Butrint Archaeological Park – Located in southern Albania, this UNESCO World Heritage Site boasts ancient ruins dating back to the 4th century BC. Visitors can explore the Greek Theater, Roman Baths, and other historical structures while taking in breathtaking views of Lake Butrint.
2. Gjirokastër Castle – Built by the Ottomans in the 13th century, this medieval castle stands tall above the city of Gjirokastër. Take a guided tour to learn about the castle's fascinating history and see impressive architecture up close.
3. Tirana – The capital city of Albania offers plenty of things to do and see. Visit the National Museum of History, take a walk around Skanderbeg Square, or check out the colorful murals scattered throughout the city. Don't forget to try traditional Albanian cuisine at one of many local restaurants!
Things to Do: Activities and Adventures
1. Hiking in the Alps – For those who love the great outdoors, hiking in the Albanian Alps is a must. There are numerous trails ranging from easy to difficult, offering spectacular views of mountain peaks, glaciers, and pristine lakes.
2. Beach Hopping – With over 400 kilometers of coastline, Albania is home to several picturesque beaches. Visit Dhermi Beach for crystal clear waters and rocky cliffs, or Llogara Beach for stunning sunsets and sea caves.
3. Boat Tours – Explore the Adriatic Sea by boat! Many companies offer tours that depart from various ports along the coast, allowing visitors to discover hidden coves, islands, and marine life.
Cost of Travel: Budgeting for Your Trip
Traveling to Albania doesn't have to break the bank! Here are some tips to help you plan your trip within your budget:
1. Stay in budget accommodations such as hostels or guest houses instead of expensive hotels.
2. Eat like a local by trying street food and traditional dishes at small family-run restaurants.
3. Use public transportation such as buses or trains instead of taxis or renting a car. Fares are affordable and convenient, making it easier to get around the country.
Conclusion
Albania is truly a unique and unforgettable destination. With its diverse landscape, rich history, and welcoming people, it's sure to leave a lasting impression on any visitor. So pack your bags, grab your camera, and come experience all that Albania has to offer!