Croatia is a beautiful country located on the Adriatic Sea, with stunning beaches and breathtaking landscapes. It has become one of Europe's most popular tourist destinations due to its rich history, culture, cuisine, and natural beauty. However, many people worry about breaking their budget while traveling abroad. Luckily for you, there are plenty of attractions that won't break your bank in this amazing country! Here are five must-visit attractions in Croatia that won't break the bank: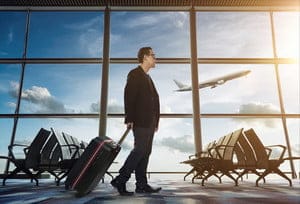 1. Plitvice National Park – This park is home to 16 crystal clear lakes connected by waterfalls, making it an absolute wonderland for nature lovers. The entrance fee costs around $20 per person, but it's definitely worth every penny. You can hike through the forest trails or take a boat ride across the lake to explore more of the park. Don't forget to bring your camera as you will encounter some truly spectacular views here.
2. Diocletian Palace, Split – This ancient palace was built by Roman Emperor Diocletian back in AD305. Today, it serves as a UNESCO World Heritage Site where visitors can wander through narrow streets lined with shops, cafes, and restaurants. There is no admission fee to enter the palace grounds, so make sure to check out all the hidden gems within.
3. Zadar Sunset – If you want to witness something truly magical, head over to Zadar during sunset time. The city has a unique sea organ which plays music using waves crashing onto rocks below. As the sun sets behind the horizon, the entire town lights up with colorful LED displays creating a mesmerizing show. Admire the view from the nearby promenade without spending any money at all.
4. Hvar Island – Known as "the queen of islands", Hvar offers a range of activities such as hiking, swimming, and sightseeing. Visitors can also enjoy delicious local food and wine while taking in the stunning scenery. While accommodation options may vary depending on your preferences, public transportation fees are relatively affordable. Make sure to visit Stari Grad, a historic town with well-preserved ancient walls dating back to the 4th century BC.

5. Dubrovnik City Wall Walk – Take a walk along the medieval wall surrounding Dubrovnik Old Town, offering panoramic views of the city and the ocean beyond. Entrance tickets cost approximately $20 per adult, but it's completely worth it for the unforgettable experience. Along the way, you can stop by various museums and galleries to learn more about the city's fascinating history.
In conclusion, Croatia offers numerous budget-friendly attractions for visitors who wish to explore its cultural heritage and natural beauty without breaking the bank. Whether you choose to relax on the beach, hike through national parks, or discover historical sites, there is always something new and exciting waiting for you in this magnificent country.