Accommodations can be expensive when traveling abroad. However, there are ways you can save money while still enjoying the comforts of a hotel room or Airbnb rental. Here are some tips for saving money on accommodations: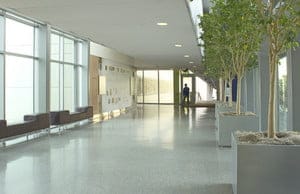 1. Book your stay during off-peak season – This is usually from October through April as this is considered low season due to cooler temperatures and fewer tourists. You'll find lower rates at hotels and Airbnbs during these months.
2. Use discount codes and coupons – Many hotels offer discounts if you book directly with them online or use promo codes found on websites like Groupon or LivingSocial. Additionally, many credit cards come with perks such as free nights or points that can be redeemed for future stays.
3. Consider hostels or guesthouses – These types of lodging are often much cheaper than hotels and provide a fun way to meet other travelers. Plus, they're typically located in central areas so it's easy to explore the city without spending extra money on transportation.
Food and Drink
Cyprus has an excellent culinary scene with plenty of delicious options available no matter what your budget may be. Here are some tips for saving money on food and drink:
1. Eat where locals eat – Instead of dining at touristy restaurants, try eating where the locals do. Not only will you get a more authentic experience but you'll also save money on meals. Look for small cafes or tavernas away from popular tourist areas.
2. Buy groceries – If you have access to a kitchen, consider buying groceries and preparing meals yourself. This is not only cheaper but also allows you to sample traditional Cypriot cuisine.
3. Take advantage of happy hour specials – Many bars and restaurants offer happy hour deals which include discounted drinks and appetizers. Be sure to take advantage of these offers to save money on evening outings.
Attractions
There are plenty of amazing attractions to see in Cyprus, but they don't have to break the bank. Here are some tips for saving money on attraction tickets:
1. Visit museums for free – Many museums in Cyprus offer free admission, including the Cyprus Museum in Nicosia and the Byzantine Museum in Larnaca.
2. Purchase combination tickets – Some attractions offer combo tickets that allow visitors to see multiple sites for one price. This can be a great way to save money especially if you plan on visiting several attractions throughout your trip.
3. Go early or late – Avoid peak hours when crowds are largest and ticket prices are highest. Instead, go earlier or later in the day when attendance is lighter and costs are lower.
Public Transportation
Getting around Cyprus can add up quickly, but here are some tips for saving money on public transportation:
1. Walk or bike whenever possible – Exploring Cyprus on foot or by bicycle is both healthy and cost-effective. Plus, you'll get to see more of the city and its sights.
2. Use public transit – The bus system in Cyprus is affordable and efficient, making it an ideal option for getting around town. Plus, many cities have hop-on/hop-off tours that allow visitors to sightsee while using public transit.
3. Purchase multi-ride passes – If you plan on taking public transit frequently, consider purchasing a multi-ride pass which provides discounted fares for unlimited trips within a certain timeframe.
Shopping
While shopping can be a big part of any vacation, it doesn't have to break the bank. Here are some tips for saving money on souvenirs and gifts:
1. Shop locally made products – Support local artisans and craftspeople by purchasing handmade goods direct from them rather than buying mass-produced items in stores.
2. Haggle – In many cultures, haggling is expected and accepted. Don't be afraid to negotiate prices down at markets and street stalls.
3. Wait until you return home – Sometimes it's better to wait until you return home to purchase larger or heavier items. This saves you money on shipping fees and allows you to shop around for the best deal.
Miscellaneous Tips
Here are some miscellaneous tips for saving money while traveling in Cyprus:
1. Bring a refillable water bottle and fill it up before leaving each morning. This saves money on buying bottled water throughout the day.
2. Pack lightly and avoid checking luggage – This saves money on airline fees and allows you to move freely throughout your destination.
3. Research free events and activities happening during your trip – Many cities offer free concerts, festivals, and cultural events that provide entertainment without breaking the bank.