Introduction:
North Macedonia is a beautiful country with plenty of attractions that are worth exploring. However, traveling can be expensive, especially if you don't plan ahead or choose the right options for your budget. In this blog post, we will provide tips on how to save money while enjoying North Macedonia's top destinations and attractions.
North Macedonia Travel Costs:
Travel costs vary depending on where you come from and what time of year you visit. On average, international flights cost around $100-$200 one-way, but prices may increase during peak season. Once you arrive in North Macedonia, transportation costs such as taxis, buses, and trains can add up quickly. Average hotel rates range from $30-$80 per night, while restaurants and activities can cost anywhere between $5-$50. By planning ahead and researching affordable options, you can significantly reduce these expenses.
Top Destinations and Attractions in North Macedonia:
There are many amazing places to see in North Macedonia, including Skopje, Ohrid, Bitola, Struga, and Tetovo. Some popular attractions include the Stone Bridge in Skopje, the Church of St. Sophia in Ohrid, the Old Bazaar in Bitola, and the Riverside Promenade in Struga. To enjoy these destinations without breaking the bank, consider staying at hostels instead of hotels, eating at local food stalls rather than touristy restaurants, and using public transportation whenever possible.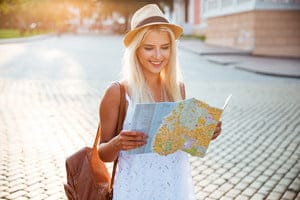 Budget-Friendly Accommodation Options:
Hostel dormitories offer an affordable way to sleep comfortably while meeting other travelers. Prices typically start at around $10 per night, which includes linens, WiFi, and sometimes even breakfast. If you prefer more privacy, private rooms are also available starting at around $20 per night. Additionally, Airbnb offers unique accommodations ranging from apartments to castles, often at lower prices than traditional hotels.
Transportation Costs:
Public transportation in North Macedonia is relatively cheap compared to most Western countries. Bus tickets usually cost less than $1, while taxi fares start at around $2. Train tickets are slightly more expensive but still affordable, averaging around $5-$10 per trip. For longer journeys, it might be cheaper to rent a car or hire a driver for the day.
Conclusion:
Saving money doesn't mean sacrificing quality when it comes to experiencing North Macedonia's top destinations and attractions. With careful planning and smart choices, you can have an unforgettable vacation without breaking the bank. So pack your bags, book your flight, and get ready to explore everything North Macedonia has to offer!