Introduction to Prague
Welcome to the beautiful city of Prague, also known as "the City of a Hundred Spires". This charming capital is located in the heart of Europe and boasts an impressive history that dates back over 1000 years. With its stunning architecture, rich cultural heritage, and vibrant nightlife scene, it's no wonder why so many visitors flock here each year. But if you're traveling on a tight budget, don't worry – there are plenty of affordable activities and things to do for budget travellers!
Affordable Accommodation in Prague
Finding affordable accommodations can be challenging in any major European city, but fortunately, Prague has some great options available. One popular choice is hostels, which offer dormitory-style rooms at a fraction of the cost of hotels. Some highly rated hostels include Hostel U Prince, Happy Day Inn, and Old Town Square Hostel. If you prefer more privacy, consider staying in a private room at a guesthouse or bed & breakfast instead. These establishments often have lower rates than traditional hotels while still offering comfortable amenities like WiFi, TV, and air conditioning. And if you're really looking to save money, consider camping outdoors near one of Prague's many parks or nature reserves.
Free Things To Do In Prague
There are plenty of free things to do in Prague, making it easy to enjoy this amazing city without breaking the bank. Here are just a few ideas:
Visit the Charles Bridge: This iconic bridge spans the Vltava River and offers breathtaking views of the city skyline. It's also home to numerous street performers and vendors selling handmade crafts.
Explore the Old Town Square: Located in the heart of downtown Prague, this historic square features several notable landmarks including the Tyn Church, St. Nicholas Church, and the Astronomical Clock.
Take a walk through Petrin Park: This scenic park is located in the hills above the city center and offers panoramic views of Prague's rooftops and spires. Entry is free, although there is a fee for using the elevator up to the top of the tower.
Budget-Friendly Eating Options in Prague
Eating out can quickly add up when traveling abroad, but fortunately, Prague has plenty of budget-friendly eating options. Here are a few suggestions:
Try local cuisine at food markets: Prague has several excellent food markets where you can sample delicious Czech specialties such as sausages, cheeses, and breads. The most famous market is the Na Prikope Market, located near Wenceslas Square.
Grab a snack from a street vendor: Prague's streets are filled with vendors selling everything from hot dogs to kebabs to trdelník (a sweet pastry covered in cinnamon sugar). Prices are usually very reasonable and make for a tasty and convenient snack.
Use coupons and discount codes: Many restaurants and cafes in Prague offer discounts and promotions via websites like Groupon and Living Social. Be sure to check these sites before booking your meals to take advantage of savings.
Public Transportation Tips for Prague
Getting around Prague by public transportation is both efficient and affordable. Here are some tips to help you navigate the system:
Buy a Prague Card: This card provides free admission to many museums and attractions, as well as free use of public transportation throughout the city. Depending on how much you plan to sightsee, this could end up saving you quite a bit of money compared to paying for individual tickets.
Use the AMS app: This mobile app allows you to purchase and load electronic tickets onto your smartphone, making it easier to board buses and trams without having to wait in line. You can also use the app to track the real-time location of vehicles and plan your route accordingly.
Consider walking or cycling: While Prague's public transportation system is excellent, sometimes the best way to see the city is on foot or by bike. The city center is relatively compact and easily navigable by foot, while bike rentals are widely available and provide a fun and active way to explore the surrounding areas.
Sightseeing on a Shoestring: Best Attractions and Entrance Fees
While Prague may not be as expensive as other major European cities, entrance fees for attractions can certainly add up. Fortunately, there are plenty of ways to save money while still enjoying all that the city has to offer. Here are some ideas:
Visit during off-peak hours: Many tourist attractions in Prague offer reduced prices or even free entry after a certain hour, typically between 5pm and closing time. Check ahead of time to see what deals might be available during your visit.
Get a Museumkaart: This pass provides free admission to over 40 museums and galleries across the Netherlands, Belgium, and Luxembourg, including several in Prague. If you plan to do a lot of sightseeing, this could be a great value option.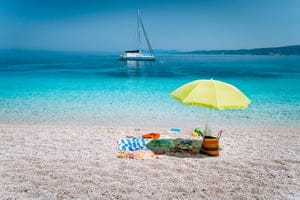 Look for combo passes: Several companies offer combination tickets that bundle together admissions to multiple attractions at a discounted rate. For example, the Prague City Tourism Card includes free admission to over 20 museums and monuments, as well as discounts on guided tours and river cruises.