Accommodation Options in Georgia
When it comes to accommodations, there are plenty of options available in Georgia that won't break the bank. For budget-friendly lodging, consider staying at hostels or guesthouses. These types of accommodations offer shared rooms with other travelers, which can help you save money while also giving you the opportunity to meet new people from all over the world. Another affordable option is renting an Airbnb property. This allows you to have more space than what you would get at a hotel or hostel, but still costs less than many traditional hotels. If you prefer having your own private room, try looking into boutique hotels or bed and breakfasts. While these may be slightly pricier than some of the other options mentioned earlier, they often come with unique amenities like free breakfast or afternoon tea.
Transportation Costs and Modes of Travel
Getting around Georgia doesn't need to cost a fortune either. Depending on where you're going within the country, public transportation such as buses and trains can be very affordable. Additionally, if you plan ahead and book your tickets online before arriving in Georgia, you might even find discounted rates. Renting a car is another popular mode of transportation among visitors, especially those who want to explore the countryside beyond major cities. However, keep in mind that gas prices tend to be higher in Georgia compared to other countries so make sure to factor this into your overall travel expenses.
Affordable Eats: Restaurants, Cafes, and Street Food
Food is one area where you don't want to skimp out too much when traveling abroad. Luckily, Georgia offers plenty of delicious (and cheap!) dining options. Try visiting local cafes or restaurants serving Georgian cuisine, which typically includes hearty meat dishes like kebabs and stews along with fresh salads and bread. You can expect to pay anywhere between $5-$10 per meal depending on where you eat. And if you're looking for something lighter, street food vendors throughout the city offer everything from savory pastries to sweet treats like baklava. Keep in mind though that not all street food stands adhere to strict sanitation standards so use caution when choosing what to eat.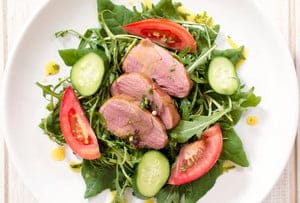 Free or Low-Cost Attractions and Activities
There are plenty of things to do in Georgia without breaking the bank. Some examples include exploring Tbilisi's historic Old Town district, taking a stroll through Botanical Garden, hiking up Mount Mtazminda for panoramic views of the city, or visiting the National Museum of Georgia. Many of these attractions are completely free or only require a small entrance fee. If you're feeling adventurous, consider joining a free walking tour offered by companies like New Europe Walking Tours. Not only will you learn about the history and culture of the city, but you'll also get insider tips on where to go and what to see during your trip.
Budget Shopping for Souvenirs and Gifts
If you're hoping to bring back souvenirs for friends and family, Georgia has plenty of options for affordable shopping. Head to the markets in Tbilisi, where you can find handmade crafts like pottery, jewelry, and textiles. Prices vary depending on the vendor, but you should be able to find items for under $20 each. For high-quality wines and spirits, check out the Kakhuri Glass Factory Outlet Store, located just outside of Tbilisi. Here you can purchase glassware and bottles of wine made using traditional Georgian techniques. Finally, if you're looking for edible gifts, consider buying spice blends, honey, or chacha (a type of brandy) to take home with you.
Overall Tips on Saving Money While Travelling to Georgia
To ensure you stick to your travel budget, here are a few additional tips:
Exchange currency before departing for Georgia to avoid paying fees at airports or banks upon arrival.
Look into purchasing a travel card or using a mobile wallet app to easily access funds while abroad.
Avoid eating at tourist traps or expensive restaurants and instead opt for cheaper alternatives like grocery stores or street food vendors.
Take advantage of free activities like museums, parks, and guided tours offered by locals.