Introduction:
Romania is a beautiful country located in Eastern Europe, known for its rich history and culture. It's also one of the most affordable destinations you can visit on your next vacation. In this ultimate guide to touring Romania on a budget, we will cover everything you need to know about planning an amazing trip without breaking the bank. Let's get started!
Romania Travel Overview:
Romania has so much to offer when it comes to travel experiences. From breathtaking landscapes to historical sites, there are plenty of things to see and do here. Some popular attractions include the Bran Castle (also known as Dracula's castle), Peles Castle, Sighisoara Medieval Town, Black Sea Coast, and many more. You can explore these places by booking guided tours or renting a car. If you prefer public transportation, buses and trains are available at reasonable prices.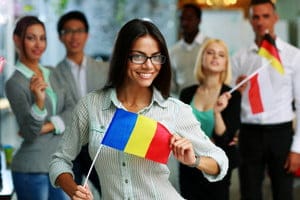 Tourist Attractions and Activities:
There are numerous activities that you can enjoy while touring Romania. Here are some examples:
1. Hiking – Romania offers stunning natural scenery perfect for hikers. Popular trails include Transfagarasan Highway, Bucegi Mountains, and Retezat National Park.
2. Skiing – With several ski resorts scattered across the country, winter sports enthusiasts won't be disappointed with what Romania has to offer. Some top-rated ski resorts include Poiana Brasov, Busteni, and Azuga.
3. Wine Tasting – Romanian wine is world-renowned, and you should definitely try some during your stay. Visit famous vineyards such as Cotnari Winery, Murfatlar Winery, and Dragasani Winery.
4. Cultural Experiences – Explore traditional villages, attend local festivals, and learn about Romanian customs and traditions. This will give you a deeper understanding of the country's heritage.
Accommodation Options:
When it comes to accommodation options, Romania has something for every type of traveler. Whether you're looking for luxury hotels, cozy bed and breakfasts, or budget-friendly hostels, you'll find them all over the country. The average cost of a hotel room ranges from $50-$100 per night depending on the location and season. Hostel dormitories start at around $10 per night, while private rooms range from $20-$40. For those who want to experience authentic Romanian hospitality, consider staying in a rural guesthouse or farmstay. These typically have lower rates than city hotels but provide unique cultural experiences.
Cost Breakdown of a Typical Trip to Romania:
Here's a breakdown of how much a typical trip to Romania might cost:
Transportation – $75-$150 (depending on length of stay)
Food – $50-$80 per day (for meals out)
Activities/Attractions – Varies widely based on choices made ($5-$50+ per attraction)
Lodging – See above
Souvenirs/Gifts – Depends on personal preference; could range from nothing to hundreds of dollars
Overall, it's possible to plan a great trip to Romania without spending too much money. By being strategic with your lodging choice, eating at local restaurants instead of expensive tourist traps, and choosing free or low-cost activities, you can easily keep costs down. So pack your bags and come discover the beauty of Romania today!