Welcome to Ukraine, a country with rich history and culture that offers an array of tourist destinations for visitors. From stunning landscapes to historical sites, there is something for everyone in this beautiful country. In this guide, we will explore some of the top tourist destinations in Ukraine as well as provide information on when it's best to visit, Ukrainian culture and traditions, food and drink experiences, cost of living, and more. Let's get started!
Overview of Ukraine Travel
Before delving into the specific attractions, let's take a look at what makes Ukraine travel so special. This Eastern European nation has a long and fascinating history dating back thousands of years. It was once part of the Soviet Union but gained its independence in 1991. Today, Ukraine is known for its vibrant cities, stunning natural beauty, and unique cultural heritage. Whether you're interested in exploring ancient castles or hiking through breathtaking mountains, Ukraine has something for every type of traveler.
Top Tourist Destinations in Ukraine
There are many amazing places to visit in Ukraine, each offering their own unique experience. Here are just a few of our favorites:
Kyiv – The capital city of Ukraine, Kyiv is a bustling metropolis filled with historic buildings, museums, and restaurants. Visitors can explore St. Sophia's Cathedral, the Golden Gate, and the Kyivo-Pecherska Lavra Monastery.
Lviv – Located in western Ukraine, Lviv is often referred to as "the Pearl of the East." This charming city features cobblestone streets, colorful architecture, and a thriving cafe scene. Must-see attractions include the Market Square, the Armenian Catholic Church, and the Lychakiv Cemetery.
Odessa – Known as the "pearl of the Black Sea," Odessa is a coastal city famous for its beaches, nightlife, and Art Nouveau architecture. Popular attractions include the Potemkin Steps, the Opera House, and the City Garden.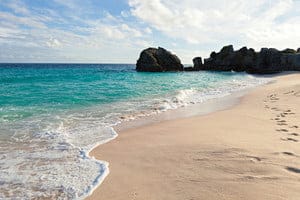 Best Time to Visit Ukraine
The best time to visit Ukraine depends on your preferred activities and climate preferences. Generally speaking, the warmest months are July and August, while the coldest months are December and January. If you plan on exploring outdoor attractions such as national parks or hiking trails, the summer months are ideal. However, if you want to avoid crowds and save money on accommodation, consider visiting during the offseason (September to June).
Ukrainian Culture and Traditions
Ukraine has a rich and diverse cultural heritage that dates back centuries. One of the most important aspects of Ukrainian culture is hospitality. Ukrainians place great importance on welcoming guests into their homes and providing them with excellent food and drink. Some other notable Ukrainian customs and traditions include Easter egg decorating, Pysanka, and traditional dance performances like Hopak.
Food and Drink Experience in Ukraine
Ukrainian cuisine is hearty and filling, featuring plenty of meat, potatoes, and grains. Some popular dishes include vareniki (stuffed dumplings), borscht (beet soup), and holubtsy (meat stuffed cabbage rolls). When it comes to alcoholic beverages, Ukraine is perhaps best known for its vodka. However, the country also produces a variety of wines and beers that are worth trying.
Cost of Living in Ukraine
The cost of living in Ukraine varies depending on where you are and what you're doing. Generally speaking, prices tend to be lower than in Western Europe or North America. For example, a meal at a mid-range restaurant might cost around $5-$10 USD, while a cup of coffee typically costs less than $2 USD. On the other hand, hotels and hostels can be quite affordable, with rates starting at around $10 USD per night. Public transportation is also relatively cheap, with taxi rides generally costing less than $5 USD.