Welcome to Germany, a country with an excellent public transportation system that makes it easy for tourists to explore the city and its surrounding areas. Whether you're traveling by train, bus or tram, there are various ticket options available depending on your needs and budget. Here is everything you need to know about public transportation costs and ticket options while traveling in Germany:
Public Transportation Costs in Germany
The cost of using public transportation in Germany varies depending on the mode of transportation, distance traveled, and time of day. Generally, tickets can be purchased at vending machines located at stations, as well as from kiosks and newsstands throughout the city. One-way tickets start around €2 ($2.30) for short distances, while daily passes range between €6 ($7) – €14 ($15). Longer trips may require a regional or national ticket which could cost upwards of €50 ($56). Additionally, some cities offer discounted rates for students, seniors, and disabled individuals. It's always best to check local pricing before purchasing a ticket so you don't overpay.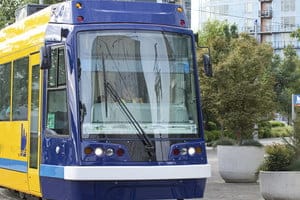 Ticket Options for Public Transportation
Germany offers several types of tickets for public transportation including single ride tickets, day passes, weekly passes, monthly passes, and annual passes. Single ride tickets are valid for one journey within a specific zone and must be stamped upon entering the vehicle. Day passes allow unlimited travel within a designated area for a set period (usually 24 hours), while weekly and monthly passes provide access to all modes of transportation within a specified region. Annual passes are ideal for frequent visitors who plan to use public transportation regularly throughout the year. These passes come in different categories such as Job Tickets, Student Tickets, Senior Citizen Tickets etc., based on age group and income level.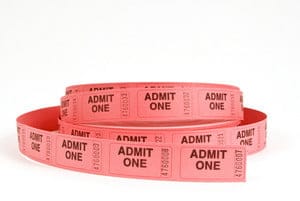 Best Ways to Save on Public Transportation
There are many ways to save money on public transportation when visiting Germany. Some tips include buying a day pass instead of individual rides, taking advantage of discounts offered to certain groups like students and seniors, using coupons found in guidebooks or online, and planning ahead to avoid peak times and higher fares. Another way to save is by using apps like Moovit or Google Maps to navigate public transit routes and schedules without incurring additional fees. Many German cities also have free public transportation zones where visitors can hop on and off buses and trams without paying any fare.
Popular Destinations and Their Public Transportation Fees
Some popular destinations in Germany and their associated public transportation fees include:
Berlin – Berlin has an extensive network of buses, trains, and trams that cover most parts of the city. A standard ticket costs €2.80 ($3.10) per trip, but visitors can purchase a day pass for €7 ($7.90) which includes unlimited travel across all modes of transportation.
Munich – Munich has an efficient public transportation system consisting of subways, buses, and trams. The base fare starts at €2.60 ($2.90) per trip, but visitors can buy a day pass for €5.60 ($6.20) which covers all modes of transportation within the city limits.
Frankfurt am Main – Frankfurt boasts a modern tram system that connects key attractions throughout the city. Standard tickets cost €2.90 ($3.20) per trip, but visitors can opt for a day pass starting at €6.70 ($7.40) which provides unlimited travel within the central zone.
Hamburg – Hamburg features an integrated transportation system comprising of buses, ferries, and trains. A standard ticket costs €2.90 ($3.20) per trip, but visitors can get a day pass for €7.30 ($8.10) which allows them to travel freely across all modes of transportation.
Overall, Germany offers affordable and convenient public transportation options for visitors looking to explore the country's rich history, culture, and natural beauty. By understanding the ticket options, savings opportunities, and typical fees associated with each destination, travelers can make informed decisions about how they will get around during their stay.