South Korea Travel Guide: The Ultimate Affordable Destination
South Korea is a country that offers an incredible experience for travelers on any budget. With its rich history, vibrant culture and stunning natural beauty, it's no wonder why this destination has become so popular in recent years. Here are some tips to help you plan your affordable trip to South Korea.
1. Choose the Best Time to Visit
The best time to visit South Korea is during spring (March to May) or fall (September to November). These seasons offer mild temperatures and fewer crowds than summer or winter. You can also save money on accommodation costs during these periods as well.
2. Plan Your Itinerary Carefully
Before booking your flights or hotels, make sure to research all of the must-see attractions in South Korea. This will help you create an itinerary that fits within your budget while still allowing you to see everything you want to see. Some popular destinations include Seoul, Busan, Jeju Island and Gyeongju.
3. Stay in Budget Accommodations
There are many affordable accommodation options available in South Korea, including guesthouses, hostels and Airbnb rentals. By staying in these types of lodging, you can save money on your overall travel expenses without sacrificing comfort or location.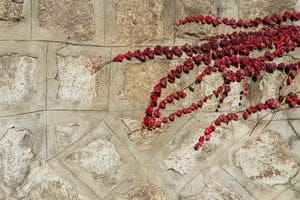 4. Eat Like a Local
One of the best ways to enjoy South Korean cuisine is by eating like a local. There are plenty of street food vendors throughout the country where you can try delicious dishes such as kimbap, bibimbap, bulgogi and more. Not only will this be cheaper than eating at restaurants, but it will also give you a taste of authentic Korean culture.
5. Use Public Transportation
Getting around South Korea is easy and affordable with their extensive public transportation system. You can use buses, trains and subways to explore different parts of the country without breaking the bank. Plus, using public transportation is a great way to interact with locals and get a sense of everyday life in South Korea.
Transportation Costs and Tips to Save Money While Exploring the Country
While exploring South Korea, there are several ways to keep your transportation costs down while still seeing everything you want to see. Here are some tips:
1. Buy an IC Card
An IC card is a rechargeable smartcard that you can use on most forms of public transportation in South Korea. By purchasing one of these cards, you can save money on individual fares and avoid having to worry about carrying cash around with you.
2. Take Advantage of Free Attractions
Many museums, parks and other tourist attractions in South Korea offer free admission. By doing some research beforehand, you can plan your itinerary around these free activities instead of paying for expensive ticketed events.
3. Walk Whenever Possible
Walking is not only a great way to get exercise, but it's also a cost-effective method of getting from place to place. Instead of taking taxis or rental cars whenever possible, consider walking to nearby attractions or using public transportation when necessary.
4. Shop Around for Deals
When it comes to accommodations, transportation and tours, always shop around for deals before making a purchase. Many companies offer discounts for advance bookings or last-minute reservations, so don't be afraid to ask around and compare prices.
In conclusion, South Korea is a fantastic destination for travelers who want to experience something new without breaking the bank. By following these tips and planning carefully, you can have an amazing affordable adventure in this beautiful country.