Romania is a country that offers an abundance of natural beauty, from stunning landscapes and mountains to crystal-clear lakes and rivers. Whether you are looking for adventure or relaxation, there is something for everyone in this beautiful country. Here are some of the top attractions and activities to consider when visiting Romania.
1. Exploring Romania's Stunning Landscapes
One of the most popular reasons people come to Romania is to explore its breathtaking scenery. From the Carpathian Mountains to the Danube Delta, there are endless opportunities for hiking, camping, and outdoor exploration. Visitors can also take a boat tour on one of the many picturesque lakes or rivers throughout the country.
2. Discovering Romania's Rich History
Romania has a rich history dating back centuries, with castles and fortresses scattered across the countryside. Some of the most famous include Bran Castle, often referred to as "Dracula's Castle," and Peles Castle, known for its ornate architecture and opulent interior design. Other historic sites worth visiting include the Black Church in Brasov and the Ruins of Vlad Tepes in Sighisoara.
3. Experiencing Romania's Thrilling Outdoor Pursuits
For those seeking more adventurous experiences, Romania has plenty to offer. Activities like skiing, snowboarding, and mountain biking are all popular during the winter months, while rafting, kayaking, and zip lining are available during the warmer seasons. Visitors can also go rock climbing at the Bucegi Mountains or paragliding over the Transylvanian Alps.
4. Savouring Traditional Cuisine
Romanian cuisine is known for being hearty and flavorful, with influences from both Eastern European and Mediterranean cultures. Popular dishes include mămăligă (a type of polenta), ciorbă (a sour soup made with various meats and vegetables), and sarmale (stuffed cabbage leaves). Visitors can sample traditional delicacies at local restaurants throughout the country, including Bucharest, Cluj-Napoca, and Sibiu.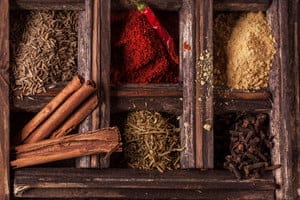 5. Finding Value for Money in Romania
Despite being a relatively undiscovered destination, Romania offers great value for money compared to other European countries. Accommodations, transportation, and food are all generally affordable, allowing visitors to enjoy their trip without breaking the bank. Additionally, the cost of entrance fees for many popular attractions such as museums and national parks are very reasonable.