Portugal is a country known for its delicious cuisine, and it's not hard to find great restaurants that offer authentic Portuguese dishes. However, eating out can be expensive, especially if you're on a budget. But don't worry! There are plenty of affordable options available where you can savor the flavors of Portuguese cuisine without breaking your bank account. Here are some tips for finding these hidden gems:
1. Look for local spots – Instead of going for touristy places or chain restaurants, look for locally owned establishments. These often have lower prices and offer more authentic experiences. You can ask locals for recommendations or check online reviews from travelers who have been there before.
2. Visit markets – Many cities in Portugal have vibrant food markets where you can buy fresh produce and other ingredients at reasonable prices. Check out the market stalls and see what catches your eye. Then take those ingredients to one of the many nearby restaurants and have them prepare a meal for you using their own recipes.
3. Go for lunch specials – Most restaurants offer lunch specials which usually include an appetizer, main course, and drink for a discounted price compared to dinner menus. This is a great way to try different dishes while saving money.
4. Try street food – Street food is popular in Portugal, and it's a great way to sample traditional snacks like pasteis de nata (custard tarts), bifanas (pork sandwiches) or prego (sausage rolls). They're also very affordable, so you can indulge in several different types without breaking the bank.
5. Use apps – Several restaurant booking apps exist that allow users to make reservations and get discounts on meals. Some even offer exclusive promotions such as free desserts or drinks with certain purchases. Take advantage of these offers to save money while trying new restaurants.
Now let's talk about some specific affordable yet delicious restaurants in Portugal that won't break the bank:
1. O Pão na Estrada – Located in Lisbon, this restaurant serves traditional Portuguese fare like caldeiradas (fish stews) and cozido à portuguesa (traditional Portuguese soup). The prices here are incredibly reasonable, making it perfect for anyone looking to enjoy good food without overspending.
2. Cervejaria Ramiro – Another famous spot in Lisbon, this place specializes in seafood dishes like grilled sardines and shrimps. It has a casual atmosphere and is quite affordable considering the quality of the food served.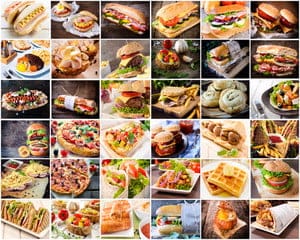 3. A Tasca do Carmo – Situated in Porto, this restaurant offers traditional northern Portuguese cuisine like francesinhas (port wine sandwiches) and empanadinha (little pies filled with meat or cheese). Prices are reasonable, and the portions are generous, making it a favorite among locals and visitors alike.
4. Solar dos Deuses – Located near the beach in Cascais, this restaurant offers Mediterranean-style cuisine made with fresh, seasonal ingredients. The menu changes frequently depending on what's in season, but everything is reasonably priced and delicious.
5. Tavira – This restaurant chain has several locations throughout Portugal, offering typical Portuguese dishes like roasted chicken and rice pilaf. Their prices are very competitive, making them a great choice for anyone looking for affordable yet high-quality food.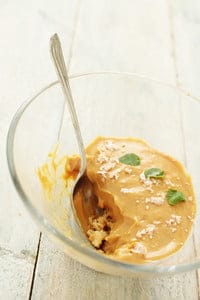 In conclusion, discovering affordable yet delicious restaurants in Portugal isn't difficult. By following our tips and checking out some of the recommended spots mentioned above, you can enjoy the best of Portuguese cuisine without breaking the bank. Bon Appétit!