Spain is a popular vacation destination, with its beautiful beaches, historic cities and delicious cuisine. However, traveling can get expensive quickly if you're not careful about your spending. Here are some tips for saving money on your next vacation to Spain:
1. Accommodations – One of the biggest expenses when traveling is accommodations. To save money, consider staying in an Airbnb or renting an apartment instead of booking a hotel room. You can also look for hotels that offer free breakfast or have other amenities included in the price.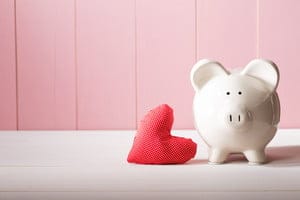 2. Transportation – Getting around Spain can add up quickly, especially if you plan on taking taxis or renting cars. Instead, consider using public transportation like buses or trains. Many cities also have bike-sharing programs which allow you to rent bikes at low cost.
3. Entrance Fees – Spain has many attractions that require entrance fees such as museums, parks, and historical sites. Consider buying a discount card or pass that allows you access to multiple attractions for one fee. Some credit cards also offer complimentary admission to certain museums and galleries.
4. Money-Saving Tips – There are several ways to save money while traveling to Spain. For example, try eating like a local by visiting street markets and trying traditional dishes. Also, avoid paying tourist prices by doing research beforehand and asking locals for recommendations. Another way to save money is by shopping around for deals on activities and tours.
5. Best Value Attractions – While Spain has plenty of famous landmarks and attractions, they often come with high entry fees. If you want to save money but still see interesting sights, consider checking out these best value options:
a) Parque Nacional de Doñana – This national park offers stunning natural beauty and wildlife viewing opportunities without charging admission fees.
b) Museo Nacional Centro de Arte Reina Sofía – This modern art museum features works from Spanish artists including Pablo Picasso and Salvador Dalí. Admission is only €7.00.
c) Mercado San Miguel – This food market in Madrid offers a variety of tapas and drinks at reasonable prices. It's also a great place to people watch and soak up the atmosphere.
6. Free or Low-Cost Activities – Finally, there are plenty of fun things to do in Spain that won't break the bank. Check out these ideas:
a) Take a walk along La Rambla in Barcelona – This iconic street is lined with shops, cafes, and street performers.
b) Visit the Alhambra Palace in Granada – Although tickets can be expensive, it's possible to get a free ticket if you arrive early enough.
c) Explore the city of Seville – This charming city has plenty of free attractions including the Cathedral and Alcazar Castle. Plus, wandering through the streets and discovering hidden gems is half the fun!
In conclusion, planning ahead and being mindful of costs can help you save money on your next vacation to Spain. By considering accommodations, transportation, entrance fees, money-saving tips, best value attractions, and free or low-cost activities, you can enjoy this beautiful country without breaking the bank.