Dear reader, are you planning to explore Sweden on a limited budget? Don't worry! We have got your back. In this blog post, we will provide you with all the necessary information that you need to plan an affordable trip to Sweden.
Introduction:
Sweden is one of the most beautiful countries in Europe and attracts millions of tourists every year. However, it can be quite expensive for travelers who are on a tight budget. But don't let that discourage you from exploring this amazing country. With some careful planning and research, you can enjoy everything that Sweden has to offer without breaking the bank. So, here's our guide to help you save money while still having fun in Sweden.
Budget Travel Tips for Sweden:
1. Plan ahead: The key to saving money when traveling is to plan ahead. Research the best time to visit Sweden based on your preferences and budget. You may also want to consider booking flights or accommodations during off-peak season as they tend to be cheaper than peak seasons.
2. Choose your transportation wisely: Transportation costs can quickly add up when traveling abroad. Consider using public transportation such as buses or trains instead of taxis or rental cars. If possible, walk or bike around town to get a better feel for the city and save money at the same time.
3. Stay in hostels or Airbnb: Hostels and Airbnbs are great options for budget travelers looking for affordable accommodations. They often cost less than hotels and offer more space and amenities compared to a hotel room. Plus, staying in a local neighborhood allows you to experience the true culture of Sweden.
4. Eat like a local: Instead of eating out at restaurants, try eating like a local by buying groceries and cooking meals yourself. Many supermarkets sell prepackaged food items which are perfect for quick snacks or lunches on-the-go. Additionally, street food markets are popular in many cities and offer delicious food at low prices.
5. Take advantage of free attractions: There are plenty of free or low-cost attractions to visit in Sweden. Some examples include museums, parks, and historical sites. Do some research beforehand so you know what activities are available and how much they cost.
Accommodation Options in Sweden:
There are several types of accommodations available in Sweden depending on your needs and budget. Here are some common options:
Hotel – Hotels are a comfortable option but can be pricey. Look for deals online or book well in advance to get the best rates.
Hostel – Hostels are a great choice for budget travelers. They offer shared rooms and bathrooms at a lower cost than hotels.
Airbnb – Renting a private home through Airbnb is becoming increasingly popular among travelers. It offers a unique experience and can be cheaper than hotels or hostels.
Transportation Costs and Modes of Transportation in Sweden:
Getting around Sweden can be done easily and cheaply by utilizing various modes of transportation. Here are some options:
Bus – Buses are a reliable mode of transportation and cover most major cities and towns in Sweden. Fares vary depending on distance traveled.
Train – Trains are another convenient way to get around Sweden. They are faster than buses and cover longer distances. Prices depend on the type of train and distance traveled.
Car Rental – Car rentals are available in most major cities and airports. However, gas prices in Sweden are relatively high, so factor that into your overall expenses.
Free or Low-Cost Attractions to Visit in Sweden:
If you're trying to stick to a strict budget, there are still plenty of things to do and see in Sweden without spending any money. Here are some ideas:
Vasa Museum – This museum showcases the Vasa ship, which sank on its maiden voyage in 1628. Admission is free.
Skansen Open-Air Museum – Skansen is a large open-air museum featuring traditional Swedish buildings and exhibits. Entry fees apply, but children under six years old enter for free.
Kungliga Biblioteket (Royal Library) – This library houses over 10 million books and manuscripts dating back centuries. Free guided tours are offered daily.
Gamla Stan – Gamla Stan is Stockholm's oldest district and features charming cobblestone streets, historic buildings, and quaint shops. Explore the area for free.
Eating Out on a Limited Budget: Restaurants, Cafes, Street Food:
Swedish cuisine is known for being hearty and filling. Luckily, there are plenty of ways to eat out on a budget in Sweden. Here are some tips:
Restaurang – Restaurangs are casual dinning establishments where you can find typical Swedish fare such as meatballs, potatoes, and gravy. Look for happy hour specials or early bird menus for reduced pricing.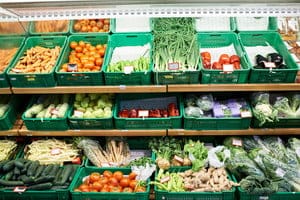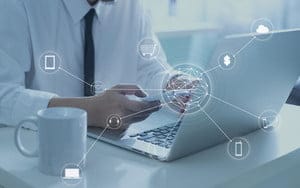 Café – Cafés serve light bites such as sandwiches, salads, and pastries. They are a great place to grab a quick bite and relax with a cup of coffee or tea.
Street Food – Street food markets are becoming increasingly popular in Sweden. These events feature vendors selling a variety of international cuisines at low prices. Keep an eye out for upcoming events in your area.
In conclusion, Sweden is a beautiful country filled with history, culture, and natural beauty. By following these budget travel tips, you can enjoy everything Sweden has to offer without breaking the bank.